We are delighted to announce the new violinist of the West End String Quartet, Marianne Vogel!
Marianne Vogel holds a Bachelor of Music degree in music theory from the University of Connecticut, and later continued with graduate study towards a performer's certificate in violin at the Hartt School of Music. Major teachers have been Mickey Reisman and David Spicer. Marianne plays regularly with the Eastern Connecticut Symphony Orchestra and the Connecticut Virtuosi Chamber Orchestra, as well as the Springfield and Waterbury Symphonies. Other interests include historical performance on strings, keyboard accompaniment, and organ playing.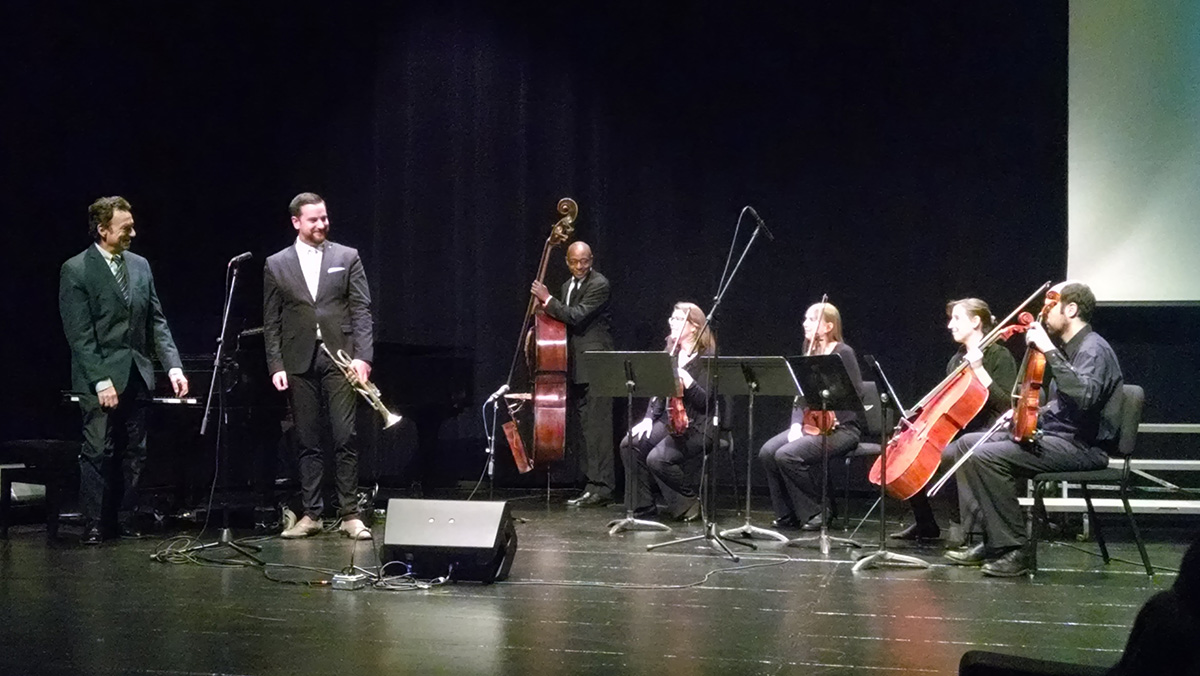 WESQ performing at the University of Hartford's Martin Luther King Jr. Day Commemoration in January 2017
From the left, Mark Templeton, Josh Bruneau, Nat Reeves, Sarah Washburn, Marianne Vogel, Anne Berry, John Biatowas
Upcoming Events:
Danny's Concert: A chamber music program to welcome Autumn!

Sunday, September 23rd, 2018, 4:00PM

Union Arts Center
2 Union Street
Sparkill, NY 10976

Charles Yassky and friends perform chamber music for clarinet, strings and piano by Neely Bruce, Roger Király, Jordan Dykstra and W.A.Mozart in a remembrance of Danny Klein.

Performers are Charles Yassky, clarinet, Neely Bruce, piano and the West End String Quartet. The program will conclude with the Quintet for Clarinet and Strings, K. 581 by Mozart, a piece written for the clarinet shortly after the instrument was invented and still one of the most revered and widely performed works for clarinet and strings.

Free event, but space is limited and reserving tickets is recommended.

All contributions will benefit the Danny's Promise program at Jawonio.