We are delighted to announce the new violinist of the West End String Quartet, Marianne Vogel!
Marianne Vogel holds a Bachelor of Music degree in music theory from the University of Connecticut, and later continued with graduate study towards a performer's certificate in violin at the Hartt School of Music. Major teachers have been Mickey Reisman and David Spicer. Marianne plays regularly with the Eastern Connecticut Symphony Orchestra and the Connecticut Virtuosi Chamber Orchestra, as well as the Springfield and Waterbury Symphonies. Other interests include historical performance on strings, keyboard accompaniment, and organ playing.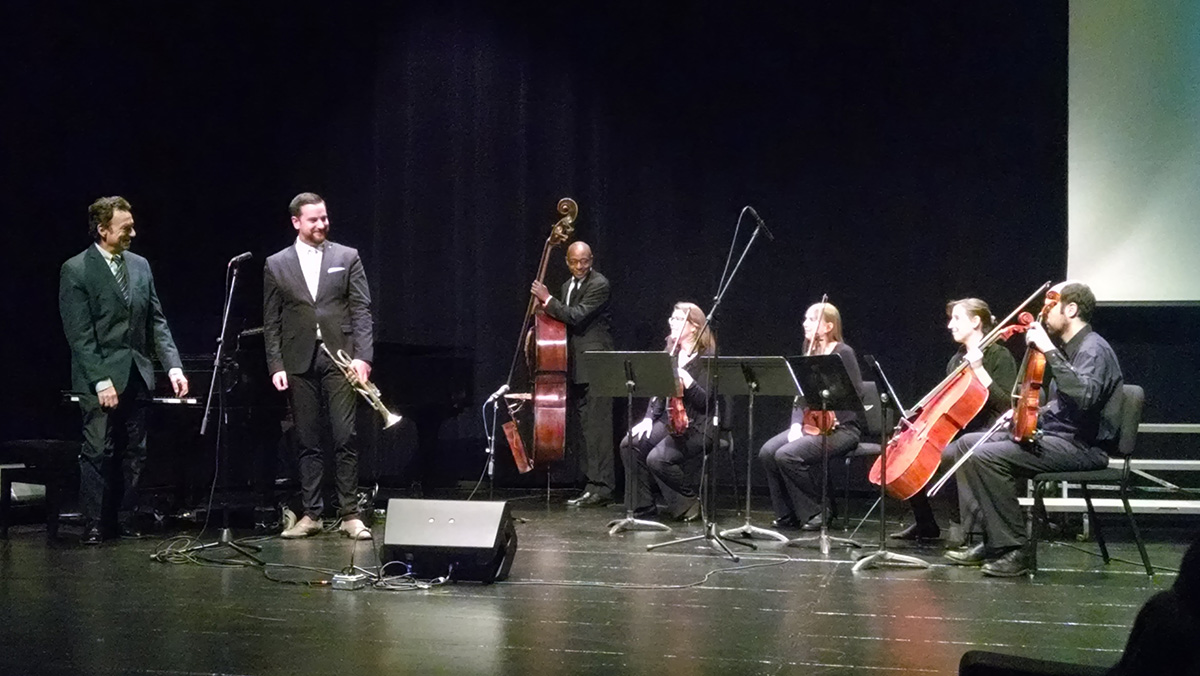 WESQ performing at the University of Hartford's Martin Luther King Jr. Day Commemoration in January 2017
From the left, Mark Templeton, Josh Bruneau, Nat Reeves, Sarah Washburn, Marianne Vogel, Anne Berry, John Biatowas
Upcoming Events:
More concerts coming soon!